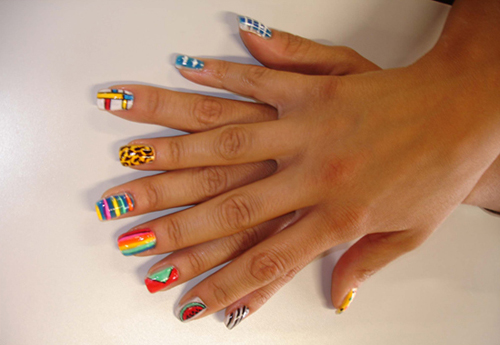 Caterina began to paint nails in 1985 before the nail salon boom. She has painted
nails on the streets of Soho, at parties, and also for children's parties. She has kept
records of her original designs in four Nail Books which now hold over 300 designs.
Nail designing is something she does for fun for others and for herself: Caterina's
nails always have a design on them to compliment her outfit for the day.